Rachel Landin
Listing Specialist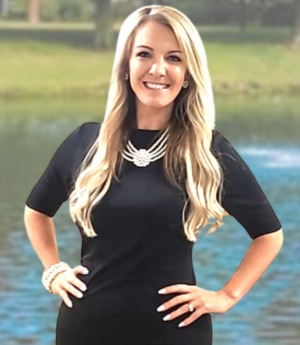 Rachel was raised in Jacksonville, Florida. She has an extensive knowledge of the entire city and the surrounding areas. Her intimate knowledge of this region and her experiences having lived here all her life, give her enthusiasm and a desire to make her home, your home. Rachel feels that each person and property has a story to tell and she loves that as a Realtor she gets to be a part of those stories. Her first priority is to make her customers happy. She listens to her customers' wants and needs and helps them to achieve the best outcome in every transaction, she strives to ensure that the buying or selling process is fun, easy, and as stress-free as possible. Her clients can count on her any time of day when they have a question or a concern. Rachel's business is based on more than 90% referrals from satisfied customers and relationships that she has cultivated over the years. Because of this, it is not uncommon for her to also help those relocating to the area from other states, as well as give you a referral of a good agent in other parts of the country, should you decide to relocate.
Rachel was taught at a young age that if you want something in life, you have to work for it. So that's what she does. And she works hard.
Not only does Rachel have a vast knowledge of real estate, but she has also rolled up her sleeves on many occasions and partnered with her husband Scott, who owns and operates their family business, Kingdom Restored LLC as a builder, remodeler, and real estate investor. They have often worked together to help their customers with not only making the right decisions when getting their house ready for the market, but completing the projects that make a difference. No matter your real estate needs, Rachel will do the same for you.
Rachel and her husband Scott have 5 children & 4 grandchildren. Family is very important to them. Rachel's goal in life is to love GOD, and to help others be GREAT! & she feels that she accomplishes that goal best through real estate.